Graphic Design Services
Engaging graphic design to help small businesses & other organizations stand out from the crowd
Creative & affordable graphic design services.
Elevate your brand with consistent design in a variety of media:
digital/print
email templates
social media creative
brochures
presentations
packaging
infographics & more
Consistency is key.
Never underestimate the power of consistent visuals and messaging as key strengtheners of your brand. And if all this chatter about design and branding has you looking at your logo and scratching your head, it might be time to visit this.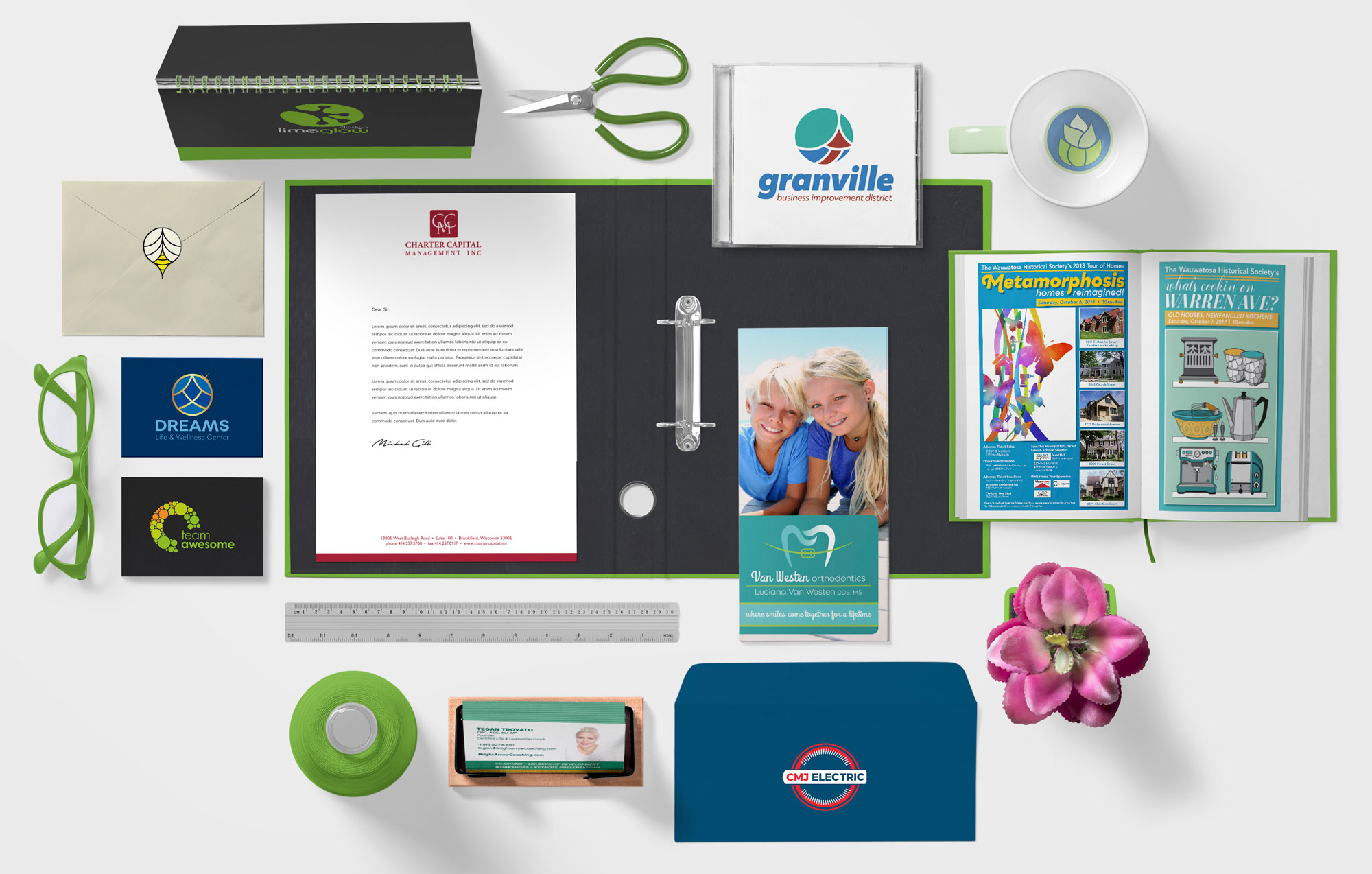 Request a Quote
Contact us for a free, no-obligation graphic design estimate.
Free Website Evaluation Video
We'll review your website & create a custom video evaluation with specific recommendations. Quick, practical & no strings attached.
Let's Get Started!
Contact us for a free,
no-obligation estimate.