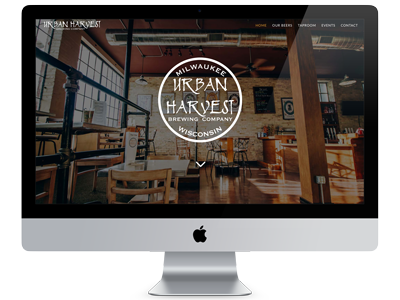 Website Design & Development
Creative and affordable website design to help small businesses and other organizations succeed.
Website Design and Development
Your website is the hub of your marketing and communications efforts. An effective website can help you reach your markets and generate new opportunities. Conversely, a poorly designed website can hurt your credibility and cost you business. Are you putting the right foot forward?
LimeGlow Design helps small businesses and other organizations improve their online presence with affordable, high quality website design services. In addition to creating a great looking website for your business, we partner with you to develop a winning web marketing strategy. This includes creating engaging content, compelling calls to action, and a search engine optimization plan to reach your audience.
Each new LimeGlow website is built using responsive design for mobile friendliness, and is developed in a content management system to allow for easy content updates after launch.
Learn more about our website development process below.
Contact us for a free, no-obligation website design estimate or give us a call at 414.502.8796.
Our Website Development Process
Planning
Strategic planning to learn about your business and your goals. From there, we create the blueprints for your website – including content planning and site map development.
Design
Compelling visual designs for your website that re-enforce your brand message, create a winning impression, and evoke a positive response from site visitors.
Development
Website development with responsive design to create a great user experience for both mobile and desktop users. Quality review testing and site launch.
Optimization
SEO planning to guide the development of your website and help you reach your audience through prominent placement in Google and other search engines.
Free Video Review of Your Website
Looking for ideas to improve your website results? Just send us your website address. We'll review your site and create a 90-second video with three specific recommendations for your website. Quick, practical, and no strings attached.
About LimeGlow
LimeGlow Design offers creative and affordable marketing services to small businesses.
RECENT WEBSITE DESIGN PROJECTS