Charter Capital Management
LimeGlow Design Services Provided: Website Design & Development, Logo Design & Branding, Photography & Graphic Design
Project Description
Charter Capital Management has been providing investment management services for over 35 years. Charter Capital turned to LimeGlow Design to design and develop their new website and refresh the company's logo. During the project, LimeGlow also provided photography services.
Project Details
Client Charter Capital Management Date 2017 Skills Web Design, Logo Design, Photography
Shane and Andrea were great to work with, are very professional, and extremely talented. They guided us through the processes for rebranding with a new logo and website, making it fun, while keeping us on task. We couldn't be more pleased with the end results.
Website Design
LimeGlow Design worked worked with Charter Capital Management to create an integrated website plan that encompasses the two primary areas of the firm's services. Visitors can learn about Charter Capital's overall capabilities, and easily navigate to either their Individual Wealth Management or Corporate Retirement sites. During the website project, LimeGlow Design provided portrait and office photography. In addition, the featured Milwaukee-area images on the website home page and on the Corporate Retirement landing page are from LimeGlow's photography portfolio. Learn more about LimeGlow's
website design services
.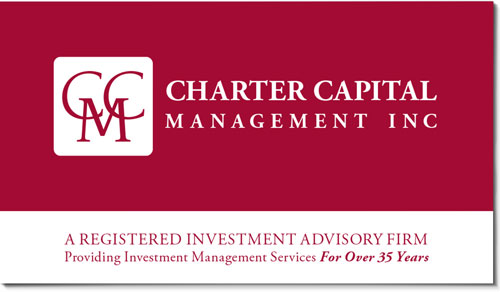 Logo & Collateral Design
Logo design and business card for Charter Capital Management, created by LimeGlow Design during the website development project. Learn more about LimeGlow's
logo design services
.
Free Website Evaluation Video
We'll review your website & create a custom video evaluation with specific recommendations. Quick, practical & no strings attached.
Let's Get Started!
Contact us for a free,
no-obligation estimate.