Dreams Life & Wellness Center
LimeGlow Design Services Provided: Website Design & Logo Design
Project Description
Dreams Life & Wellness Center of Waukesha, Wisconsin offers a variety of programs, events and services to help people experience their dreams in life.
Dreams Life & Wellness Center chose LimeGlow Design to design their logo and create a website for their organization.
Project Details
Client Dreams Life & Wellness Center
Date 2018
Skills Web Design, Logo Design
My experience in working with LimeGlow was beyond words. Shane and Andrea were as professional as they were insightful. Their communications were consistently clear and outstanding throughout our entire logo and website development process. The support they provided along the way resulted in one of the smoothest development processes I have ever experienced in the time frame that matched my exact needs.
Andrea's gifts in the development of our logo were exemplary. The designs she created were in such perfect alignment with our unique mission and vision that it was difficult to select just one.
I would highly and unequivocally recommend anyone looking for a superior outcome (comparable to the largest of agencies at a fraction of the cost) consider putting their project in the incredibly capable hands of Shane and Andrea at LimeGlow.
Website Design
Fully mobile responsive WordPress website design for Dreams Life & Wellness Center.
Learn more about LimeGlow's website design services.
Website Features
During the website design project, LimeGlow created an engaging page layout strategy in alignment with the new Dreams Life & Wellness Center brand. In addition to offering detailed information about services offered, the website includes an interactive event calendar allowing for the easy promotion of upcoming events at the center.
To learn more about Dreams Life & Wellness Center, visit www.dreamslifeandwellnesscenter.com.
Logo Design
Logo design for Dreams Life & Wellness Center, created by LimeGlow Design.
Learn more about LimeGlow's logo design services.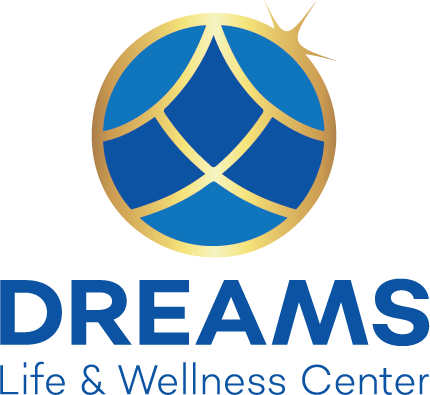 Free Website Evaluation Video
We'll review your website & create a custom video evaluation with specific recommendations. Quick, practical & no strings attached.
Let's Get Started!
Contact us for a free,
no-obligation estimate.