Kellenberger Valuation Group
LimeGlow Design Services Provided: Website Design & Development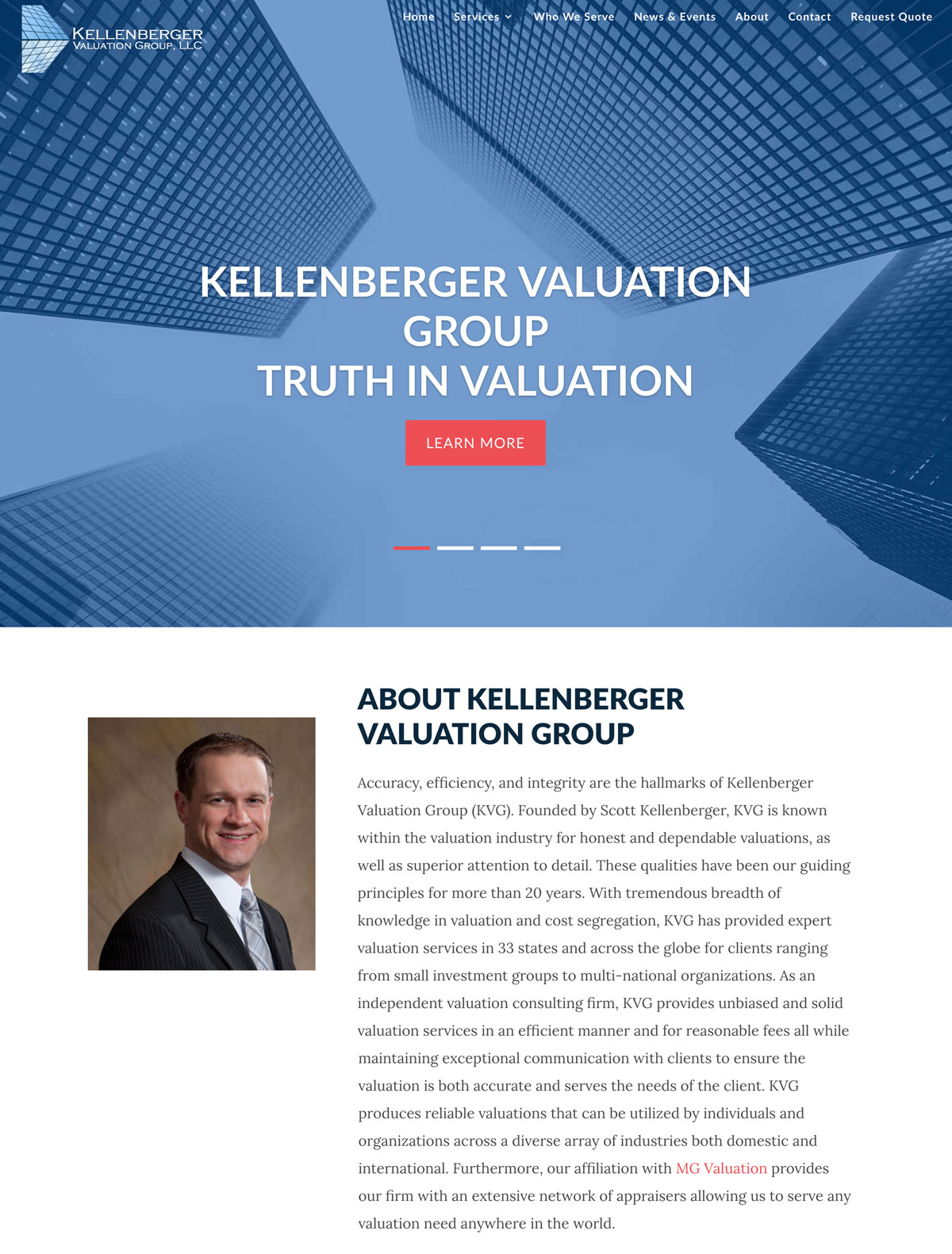 LimeGlow provided extremely professional service and designed a fabulous website for my firm. I've gotten many compliments, and I highly recommend their services.
Project Description
Kellenberger Valuation Group (KVG) provides expert valuation services for clients ranging from small investment groups to multi-national organizations. As an independent valuation consulting firm, KVG produces reliable valuations that can be utilized by individuals and organizations across a diverse array of industries both domestic and international.
LimeGlow Design enjoyed the opportunity to design and develop the new KVG website.
Project Details
Client Kellenberger Valuation Group
Date 2018
Skills Web Design & Development
Website Design
New, responsive WordPress website created by LimeGlow Design for Kellenberger Valuation Group.
Learn more about LimeGlow's website design services.
Website Content
The new KVG website provides detailed information about the firm's commercial property valuation services, along with useful educational content and updates on new projects.
To learn more about the valuation services offered by Kellenberger Valuation Group, visit www.kellenbergervaluation.com.
Free Website Evaluation Video
We'll review your website & create a custom video evaluation with specific recommendations. Quick, practical & no strings attached.
Let's Get Started!
Contact us for a free,
no-obligation estimate.