Paramount Counseling Services
LimeGlow Design Services Provided: Website Design & Development, Content Writing
Project Description
Paramount Counseling Services (PCS) is an outpatient-based mental health agency that provides counseling and psychotherapy services — including individual counseling, family counseling, and relationship counseling.
Project Details
Client Paramount Counseling Services
Date 2020
Skills Web Design, Copywriting
Website paramountcounselingwi.com
High-quality professionals here! I absolutely love my new site. So glad I came across this company. I'd highly recommend!
Within the first few weeks of launching my new website, I gained 3 new clients. It's already working wonders 🙂
Thank you for the incredible opportunity to work with you guys — it's been an honor!
Website Design
The new Paramount Counseling website showcases the agency's counseling services and provides ready access to helpful resources, support contacts, and an informative blog.
The website offers intuitive opportunities to engage with the agency and schedule an appointment online.
Learn more about LimeGlow's website design services.
Web Copywriting
Copywriting services were provided during the project to create clear & engaging content for the new Paramount Counseling website.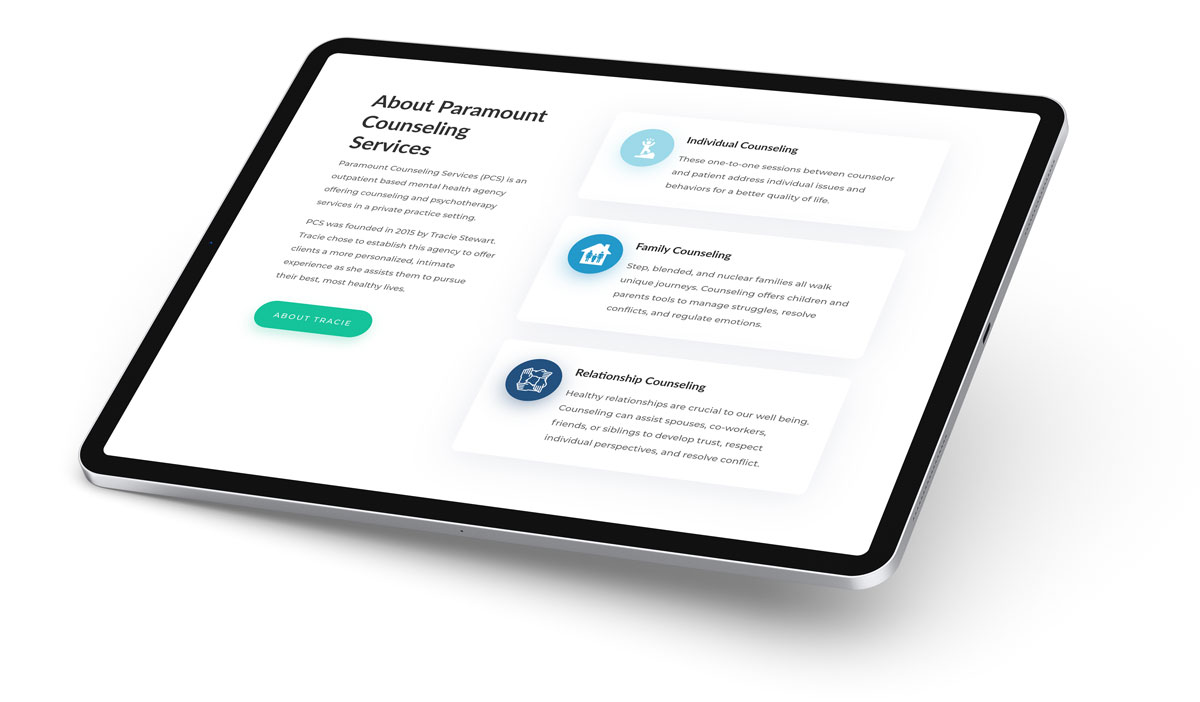 Free Website Evaluation Video
We'll review your website & create a custom video evaluation with specific recommendations. Quick, practical & no strings attached.
Let's Get Started!
Contact us for a free,
no-obligation estimate.