Perthel Homes
LimeGlow Design Services Provided: Website Design & Development
Project Description
Perthel Homes is a 3rd-generation, family-run business that has built a reputation as one of Wisconsin's finest home builders. They offer superior quality homes and exceptional customer service. You can see examples of their beautiful homes at perthelhomes.com.
We enjoyed the opportunity to design and develop a new website for Perthel Homes!
Project Details
Client Perthel Homes
Date 2022
Skills Web Design & Development
Website perthelhomes.com
"Working with Shane and Andrea from LimeGlow Design was a fantastic experience. From the initial proposal to the launch of the site everything exceeded our expectations. They brought a lot of great ideas and feedback to our thoughts on our new website and worked very collaboratively with us to make our vision a reality."
Website Design
The Perthel Homes website highlights the company's stunning home designs. The site showcases numerous design examples and provides an overview of Perthel's home building process.
Learn more about our web design services.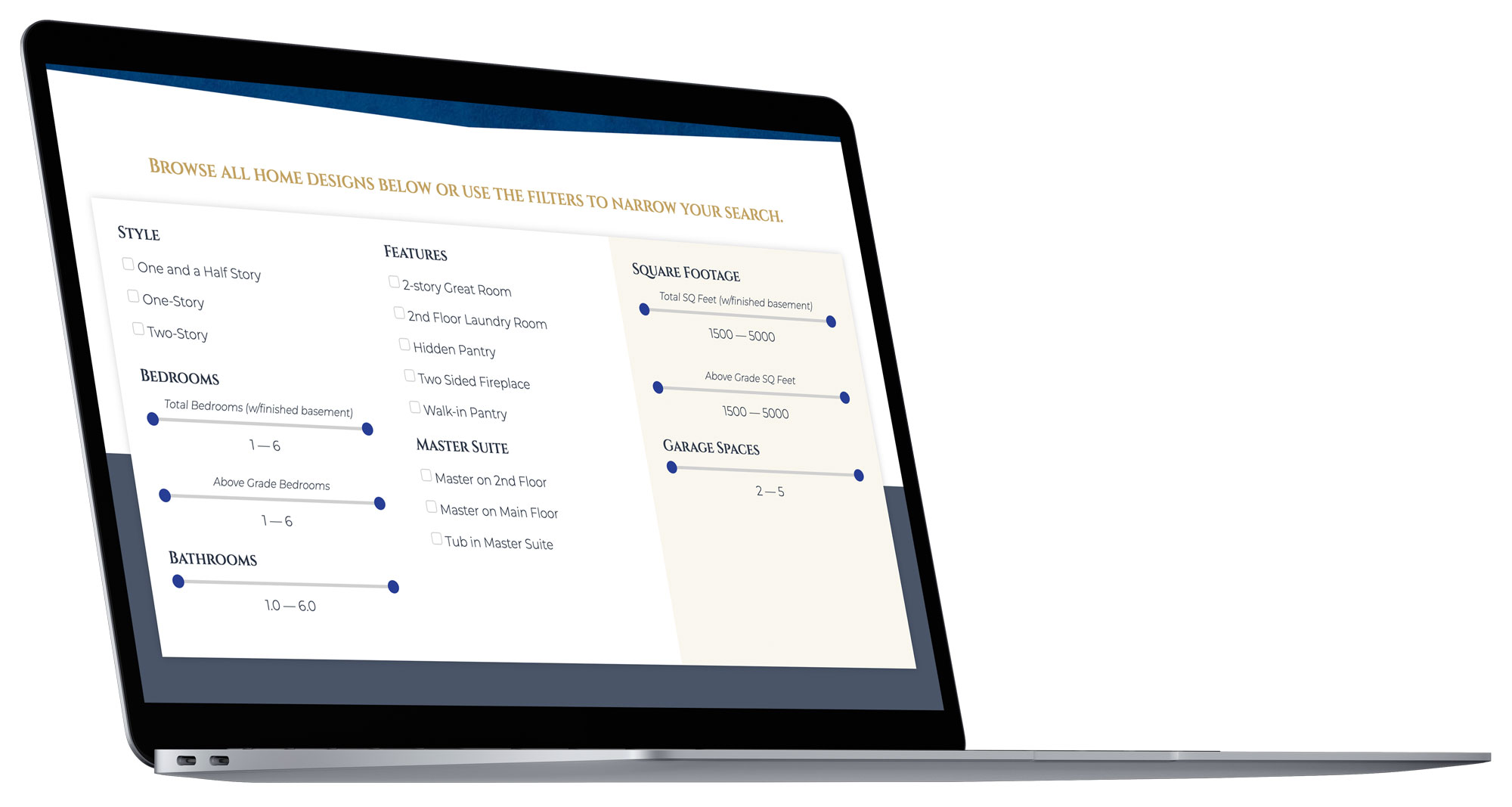 Home Design Search Filtering
The Perthel Homes website was developed to support easy updates and an intuitive home search feature.
The website showcases a growing portfolio of home designs. Site visitors can quickly search for homes by a variety of criteria — such as size, number of bedrooms and bathrooms, special features, and more.
We structured the home portfolio sections using dynamic content to make ongoing updates a breeze. This allows Perthel Homes staff to easily add new homes to their online portfolio anytime.
Free Website Evaluation Video
We'll review your website & create a custom video evaluation with specific recommendations. Quick, practical & no strings attached.
Let's Get Started!
Contact us for a free,
no-obligation estimate.