Xymox
LimeGlow Design Services Provided: Branding, Style Guide Development, Marketing Material & Sales Presentation Design
Project Description
Xymox Technologies Inc. is known for their expertise in functional printing since 1979. Their products include membrane switches, capacitive touch sensors, printed batteries and specialized circuitry. While Xymox had built a large library of marketing and sales communication materials, they recognized that their material designs varied widely and did not convey a consistent brand image. With this in mind, Xymox partnered with LimeGlow Design to create new marketing material designs and branding style guidelines. During the project, LimeGlow created new layouts for Xymox's market data sheets, PowerPoint presentations, e-books, and email templates.
Project Details
Client Xymox Technologies, Inc. Date 2017 Skills Branding, Graphic Design, Marketing Material & Sales Presentation Design
LimeGlow won our business by asking the right questions at the beginning, and they continued to do so throughout the project. I am very pleased with the results – great designs!
Datasheet Designs
Market datasheet design for Xymox. During the project, LimeGlow helped identify specific brand accent colors for use in current and future marketing and sales communication materials.
Learn more abotut LimeGlow's graphic design services.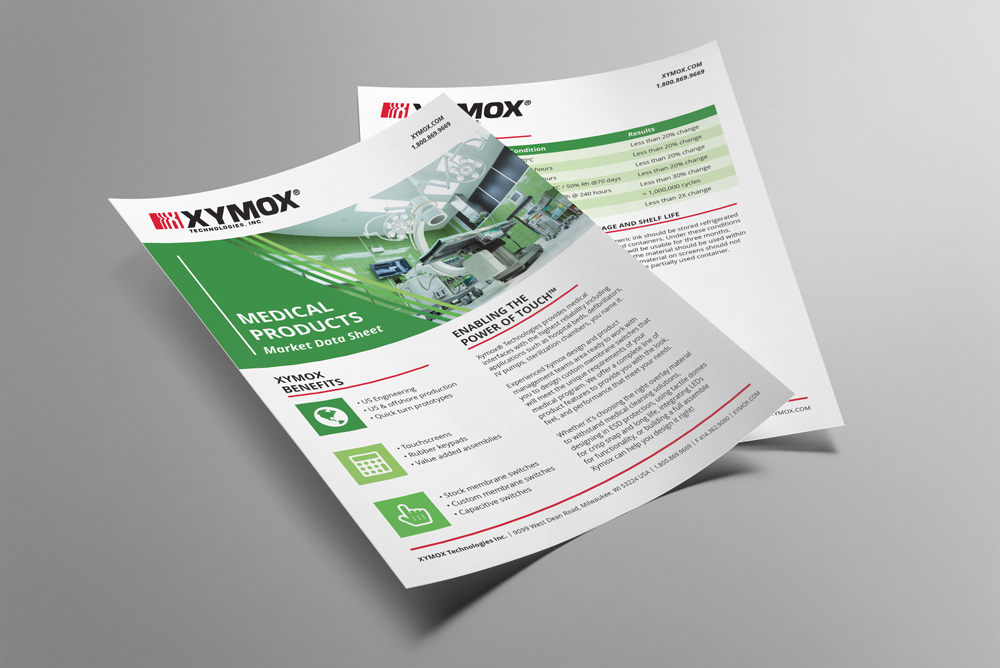 Free Website Evaluation Video
We'll review your website & create a custom video evaluation with specific recommendations. Quick, practical & no strings attached.
Let's Get Started!
Contact us for a free,
no-obligation estimate.